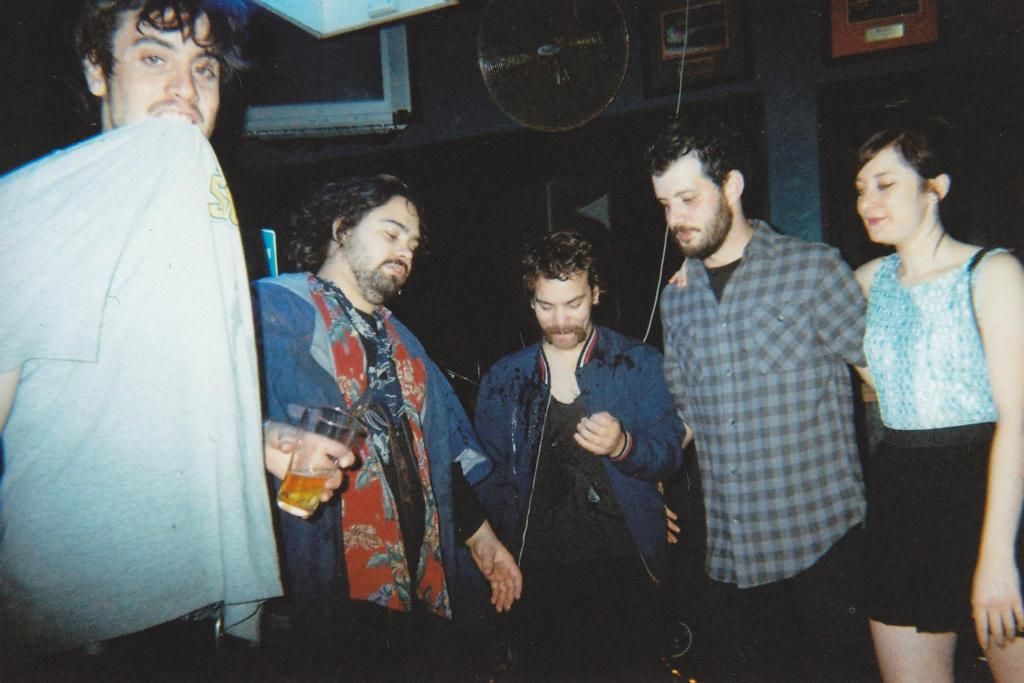 Having now been active for just over two years, Brisbane's charming concession to post Black Lips blog-lash Cannon have transcended the garbage (spelling) vogue mire that is youth culture's cycle through yer father's old clothes. In that time, they've released a cdr split with Brisbane's other, more sunglasses conscious take on the same car hold steak, Cobwebbs, a self titled debut album on cd through fledging local label name 'Long Gone Records' and more recently a cassette split with Cow themed quartet Lovely Legs through the same imprint.
Cannon very quickly became one of the more entertaining acts to see around Brisbane, in no small part thanks to stage antics all wound up within-in jokes, fearless gormless pratfalls and a stage grin wide. Though each member on the whole make up the grand shape of personality on show, Cannon's unique distinction would be brothers Callan and Tristan Murray, who are each seamless in transition between performing for an audience (in the official, musical (boring entertainment) sense) and general time, whether you deem general as a never ending performance of the 'Charming Mime's bigger heart won't stop smiling', or left hand full of your spit - right with two fingers extended on the poke-out for wandering nostrils.
This photo was taken at a4zzz fundraiser 'Happyfest' held at 2011's steady home to most stage shows 'Woodland bar when, during Lost Animal's set, Cannon en group grabbed me und more or less made me take this photo (among some others with their own, weighted camera). Suffice to say, it was late in the night, and that spilled drink you can see has crossed the Murray family gene left-to-center of the photo was not the only drink that had been spilled by that point, by Cannon, Cannon, Cannon.
http://vimeo.com/39649741
You can stream that debut album here
http://cannonbrisbane.bandcamp.com/album/cannon
und you might find the physical sense here.
https://maps.google.com.au/maps?q=google&oe=utf-8&client=firefox-a&channel=fflb&ie=UTF-8&ei=mFy8UKuBKOSWiQfct4HQBg&ved=0CAgQ_AUoAA
"Don't try to be a great man, just be a man. And let history make its own judgments" - nerds.